Our mission is to ensure that NO Bengal cat roams the streets, goes hungry, sleeps in the cold, requires attention, lacks affection, or remains alone to face an uncertain future.
To make your tax-deductible donation to support these cats in need, just click the button below.

Click here to join BengalCatRescue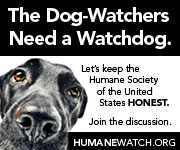 Visit HumaneWatch.org
The Bengal Rescue Network (BRN) is a 501c3 non-profit organization. We are an all volunteer organization. Our members are active Bengal enthusiasts, who truly care about the health, welfare and happiness of the Bengal breed. Our volunteers are located across the United States and Canada.
The "Network" is a place for rescuers, foster caregivers, and adopters to exchange ideas, discuss needs, and assist in re-homing Bengal cats.
To be part of the Network, the rescuers, foster caregivers and adopters agree that (1) all cats are vetted (as necessary or current records cannot be verified) and spayed/neutered before placement, and (2) cats are not regularly permitted to be adopted as "outside" pets. (Exceptions are handled on a case-by-case basis.)
The Bengal Rescue Network is always in need of transporters, evaluators, and most importantly, long- & short-term foster homes. If you believe you are the right person to help, more information can be found by selecting Volunteer from the menu.
Website designed and maintained by the Bengal Rescue Network
and its Associated Regional Coordinators.
This website updated: June 1, 2017
= About Us = Regional Contacts = Faq = How to Adopt = Available Cats =
= Adoption Questionnaire = How to Surrender = Surrender Agreement =
= Volunteer Info = Fostering Guidelines = Foster Application = Educational =
= Org Links = Club Links = Rescue Links = Email Links = Misc. Links =
Use or reprint of any material on this site which is the exclusive property of the Bengal Rescue Network,
Affiliates, Associates, or designated Representatives, requires the express written permission of the
Bengal Rescue Network, its owners, or representatives
© 2017, Bengal Rescue Network. All rights reserved.